The West House, Sussex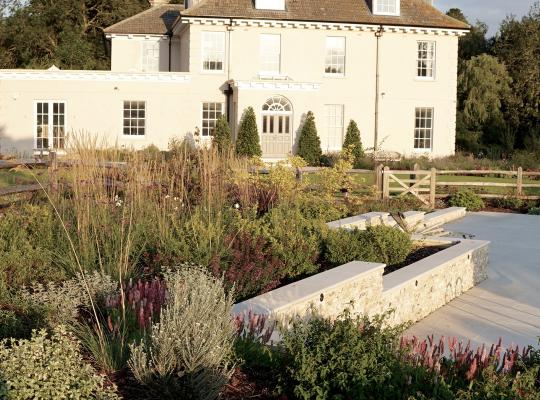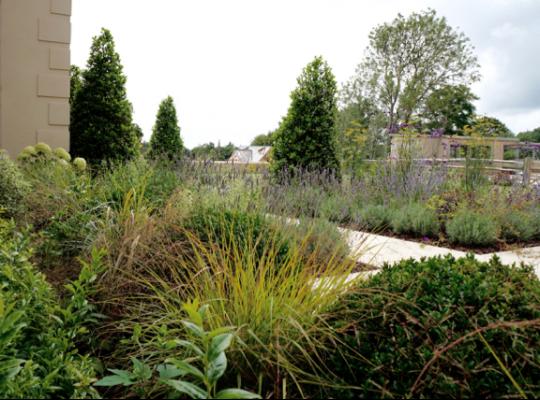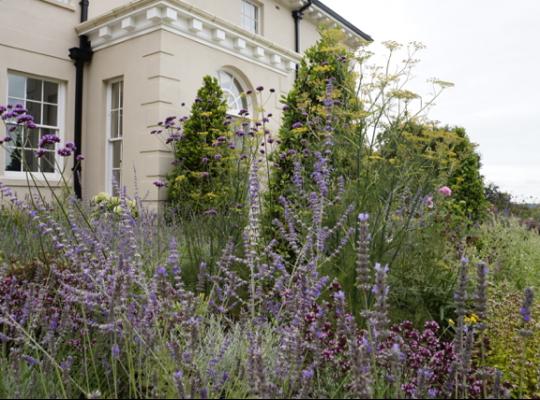 Designed and Built by David Loy - 'Your Garden Design'
The West House is a newly-renovated country house located on the edge of the South Downs near Chichester. The brief was to produce a garden inspired by a 'Traditional English' theme and combine with elements of contemporary style, to reflect the interior of the property and the clients' lifestyle.
The priorities of the design were:
To make use of the existing pool
Incorporate ample entertaining and family spaces
Provision of a productive vegetable garden
Optimise the gardens views to the surrounding countryside
Include areas for relaxation and contemplation though the year
The aim of the design was to produce a garden that reflected these key points, whilst taking inspiration from the surrounding countryside and ensuring provision for wildlife and retention/enhancement of biodiversity wherever possible.
This was achieved through the considered choice of materials and planting, including use of locally-sourced materials and green technologies. Examples of this being the locally-grown green roof specified for the pool house area, the inclusion of a native wildflower meadow, utilisation of oak from trees felled during the renovation of the house and the locally-sourced flint used in the walls which divide the garden spaces.
It was decided to break up the space into different areas, to create a main garden and planting around the house, a formal space (the croquet lawn and birch avenue), the vegetable garden, the wild flower meadow and the pool and terrace garden. Each area has its own unique feel, whilst being part of the whole, with a continuous use of materials and colour palette throughout, giving a clean but relaxed feel. Paving whilst modern and sleek is designed to be secondary to the planting which softens the look and provides an evolving scene through the year.
More details can be viewed here Your Garden Design Website.